Colombian professionals will have access to grants for graduate studies and research or teaching residencies in the United States.
Language Teaching Assistant Award (FLTA)
Category

Colombian Nationals
Subcategory

English Teaching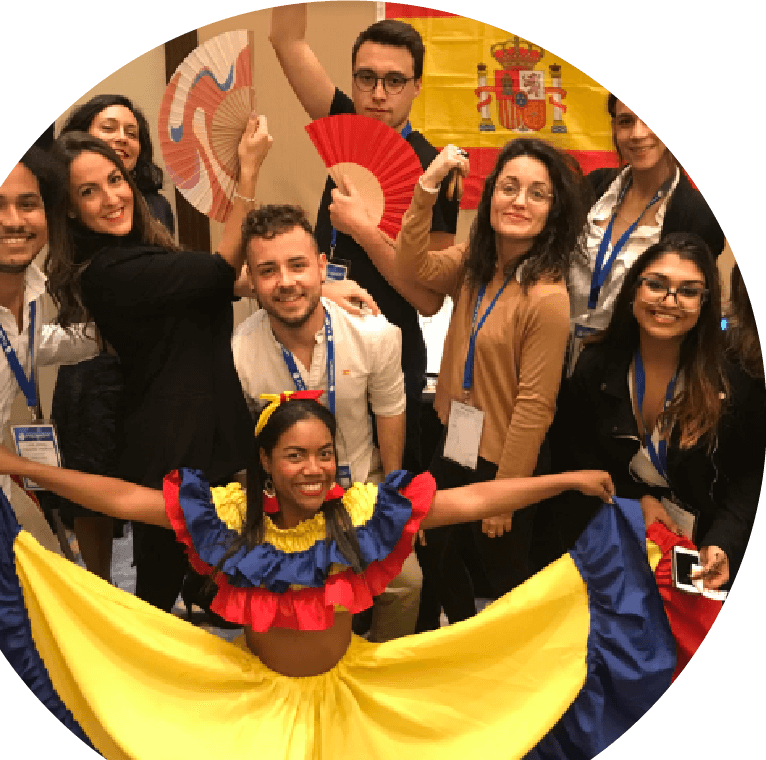 The Fulbright Foreign Language Teaching Assistant (FLTA) Program provides participants with the opportunity to work at universities in the United States to teach introductory or intermediate Spanish courses for 20 hours per week, in addition to providing support to the Spanish departments of those institutions, for a period of 9 to 10 months. The Program allows the candidate's language teaching skills to be put into practice and offers a total immersion experience in U.S. culture. It also allows the candidate to broaden his or her knowledge of the U.S. educational system. Through this award, grantees will also be able to participate in cultural activities and community projects, contributing to the academic and cultural exchange between Colombia and the United States.
The FLTA Program is carried out within the framework of the alliance signed between the Ministry of Education and the Fulbright Commission in Colombia. This program helps the Ministry advance towards the strategic goal related to providing quality education for a future with opportunity through financial and technical support to teachers of Higher Education Institutions and graduates of undergraduate programs with emphasis in English to improve teaching and learning skills and increase the level of English and knowledge about the society and culture of the United States.
Information available when the call for applications is open.
Read the Terms of Reference carefully.
Fill out the Registration Form.
Prepare the documentation and information as indicated in the requirements and documents of the Terms of Reference of the award.
Complete the registration and subsequent application online through the Slate Platform. For more details on how to complete the application, please refer to Appendix 1 in the current Terms of Reference for the award.
| | Fecha |
| --- | --- |
| Convocatoria (Fecha de apertura y cierre) | Mayo 25 a agosto 5 de 2022 |
| Revisión técnica | Agosto 2022 |
| Evaluación académica | Agosto 2022 |
| Entrevistas | Septiembre 2022 |
| Publicación de listado de selecccionados | Octubre de 2022 |
| Reunión de bienvenida | Noviembre de 2022 |
| Proceso de aplicación a universidades en los Estados Unidos | Marzo de 2023 |
| Seminario de Orientación | Junio de 2023 |
| Inicio de programa Académico | Segundo semestre de 2023 (De acuerdo a las fechas de ingreso de las universidades) |
Information available when the call for applications is open.